Super Site Supporter
Super Site Supporter
Note: Yes, they are not angel lights. A Christmas tree could not hold the weight. They are angle lights, but I can't edit the title!!!!!
I have six of these items. I removed four of them from the upper sides of my 48" classic, and two were on the front grille turned sideways.
I have clear bulbs, red bulbs, and the harness plug that attaches to the bulb. Two were wired with clear bulb spot lights and two were wired flashing red.
I have more bulbs in case someone wanted all 6 to be red.
Would like to sell all 6 at once, but if that doesn't fly, I'll divide the bunch.
Asking $25 each as described above and seen in the photo plus shipping from zip code 29672
Thanks!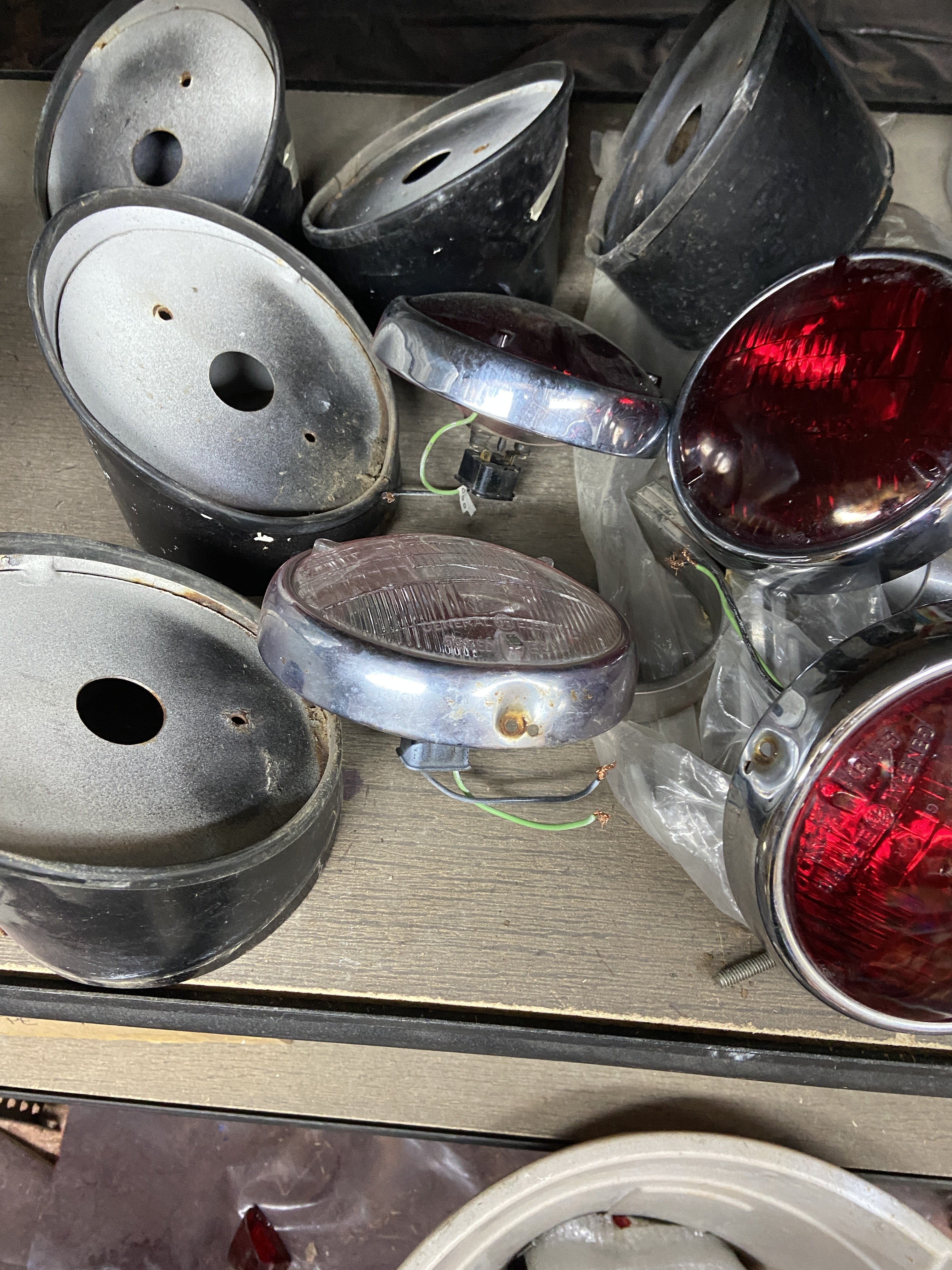 Last edited: