I have installed sound deadening sheets to where the canceled windows are located on my XL54.
I would like to also apply sound deadening material to the 5 doors and to the inside of the quarter panels. I do not think that the butyl sheets will work for this application since these surfaces are covered with this oily material.
Does anyone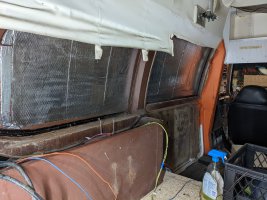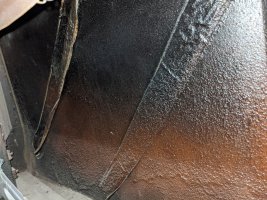 have any suggestions on what I could use as a sound deadener for those areas?