Hello folks! We installed a nice exhibition at the funeral home for our 60th year of service this weekend. We borrowed some stuff from local collectors like 1880's embalming kits and 1930's decoration stuff and a friend owned a particulat hearse ornament used until 1961-62 here.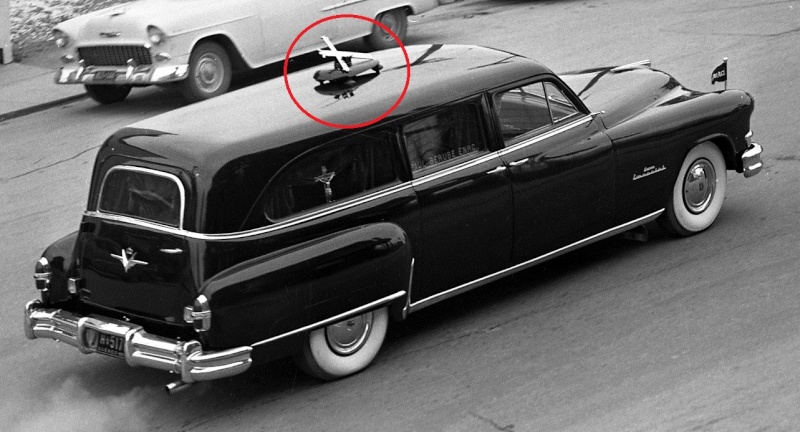 First, Ill give you the link of the historical pictures I found at the archive center, on the majority of the pre-1960 hearses you can thee this kind of ornament on the top:
http://obits.dignitymemorial.com/di...c=3129&pid=160935962&mid=5299929&locale=fr-CA
and here is a close-up picture of a survivor:
If you know where I can get one, let me know!