Hello! I just got a 1958 Bonneville high-top ambulance and I'm trying to research its history.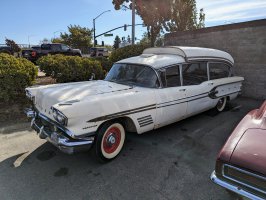 Other than the VIN there is a little plaque in the engine bay from the bay saying that it was turned into an ambulance by the Superior Coach Company.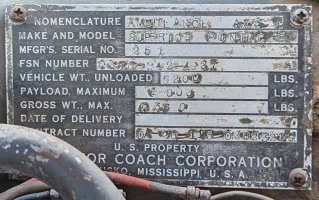 I've reached out to phs-online.com and the Superior Coach Company but neither of them have records going back to '58. Here's the information that I have including the text of what's on the plaque:
VIN: P758H37167
Mfgr's Serial: 251
FSN Number: 2310-542-4927
Contract Number: DA-20-113-ORD23216
There are some hints that it might have been a military vehicle at one point because the insides of the door wells and engine compartment are olive drab with some information stenciled on.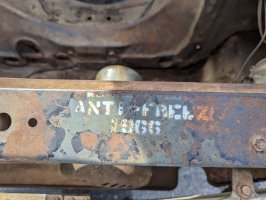 The car also came with the owner's manual, a parts catalog, and some pretty fun marketing material from the era, which is exciting!